Congratulations to all our CTOM World Finals Teams!
2015 – 2016 Problem Synopses release
Time to start getting excited for next year's problems.  The 2015 – 2016 problem synopses have been released!
2015 COU scholarship recipients
The list of recipients for the 2015 Creative Opportunities Unlimited (COU) Scholarships are posted here.
March 2015:
Closing ceremonies entertainment
Iddi Saaka the artist and entertainer at closing ceremonies this year was fun and energetic. Here is a video about him.
2015 Competition results – Posted!
The scores are posted! They can be found on the State Tournament Scores and Awards page.
Photo Bomb video montage from closing ceremonies
  Thank you to everyone who submitted photos. See what your photo contributions produced here
Important post tournament information
Recommended reading for coaches:
So you didn't win a Medal
Coach World Final meeting
February 2015:
Cash! COU scholarship information
COU Scholarship application deadline is March 15, 2015. An application form can be found on the COU Website
January 2015:
Woo-Hoo – Sample verbal spontaneous problem
The new verbal spontaneous rule changes have been all the talk. It is important to remind teams that not all verbal problems will have these changes. In any case teams should be ready and practice these changes. Coaches can find a sample problem on CTOM's spontaneous resources page, provided by CCI.
Alert – spontaneous changes
Odyssey of the Mind announced important changes that can impact process and scoring of some verbal problems at competition. Read about these changes on CTOM's Spontaneous Resources page. Be sure to train your team and practice, practice, practice. Questions: Email Dave.
SponZone face-lift!
CTOM's Spontaneous site – SponZone – has new content and problems such as; basics, tips, problems and resources. Also, interested in finding or running a spontaneous Scrimmage? It's there!
YIKES! I missed coach training
Review the training presentation, study the program guide, check the clarifications, use the resources found on this web site and continue to review the long problem with the team. If needed contact your problem captain.
September 2014:
CTOM Policy Guide for coaches
Coaches should take a few minutes to review the CTOM policy guide to prepare for this year. Please direct any questions to the Association Director.
CTOM's Sponsor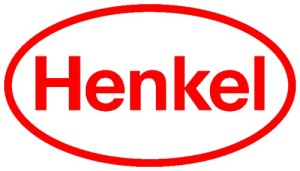 More Info