Many thanks to all Worlds Finals teams for placing your merchandise orders.  Pick-up will be May 17/18 in New Canaan.  Times to follow.
Share your Post-it®
Sometimes our Judges are as creative as the kids. If your team received a Post-it that you would like to share, snap a picture and send it to Dave - dschaller@ctom.org - He will collect and "post it" to the CTOM web site on a new page called the Post-it Hall of Fame.
Post tournament information
2014 33rd Annual CTOM State Tournament - Scores and awards
Raffle Results: We are very sorry the raffle drawing did not occur at closing ceremonies. Here are the results:
WF Pin Towel – Congratulations to Helen Fitzgerald
Admission and Train Passes to the Danbury Railway Museum – Congratulations to Pam Giannopoulos – and Markus Norberg
January 2014:
CTOM Support for local Spontaneous Scrimmages
Coaches, If you are holding a local scrimmage and need spontaneous problems, contact Beth. Also SponZone is a great resource for Spontaneous Problems.
December 2013:
Interested in joining the Connecticut Odyssey of the Mind Board of Directors…
Information to be considered on the CTOM Board of Directors.
November 2013:
CTOM Policies every coach should be familiar with.
The Connecticut Odyssey of the Mind Board of Directors has recently updated the CTOM consolidated policy guide. It is recommended reading for all coaches.
Holy Un-locked Vault of Spontaneous Problems Omer!
As we continue to build our new website we found a large number of spontaneous problems that a past board member created. Check out the SponZone for these problem. Also we are interested in your favorite spontaneous problems to share with the rest of the Connecticut Odyssey of the Mind community.
Odyssey Angels – Giving back to the community!
Some may recall the 2012 long term problem Odyssey Angels. It has grown into a movement to help your local community! Win a trip to World final!
CTOM's Sponsor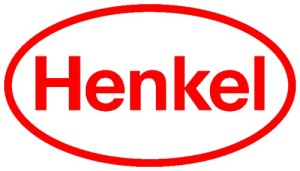 More Info