Questions – Questions – Questions …. 
Can I make special requests? How long do I have to question scores once received? Is the membership sign required? Can my team interact with the audience? What value do computers have in a performance?  Are tools exempt from cost form? Find out the answers to these mystery questions and MORE at coach training!  Coaches Sign up now and fully maximize your team's Odyssey experience!! A portion of your registration fees pays for coach training. Act now and we will toss in coffee and donuts!  Questions email Deb!
Judge and Volunteer required
This year your team registration is not complete until a judge and volunteer are registered. Start your search early to ensure your team can compete and avoid additional fees. Contact Brian if you have questions.
Required coach training – All coaches
Coaches – if you missed required coach training in November please plan to attend training on Jan 10 at Southern Connecticut State University (SCSU) in New Haven. Training has been shorten to 1/2 day for your convenience. Please register as soon as possible.
BIG NEWS!!
This year the state competition in March will be held at Southern Connecticut State University (SCSU) in New Haven. Coach Training in January and Judge Training in February will also be at SCSU.
November 2014:
Register for state competition now!!
Team registration closes on January 5th.  Register your team,  judge and volunteer early to avoid additional fees. Review payment terms and payment instructions here. Do you have questions?
October 2014:
34th CTOM State Tournament Registration
CTOM is now accepting team registrations for the 34th CTOM State Tournament. Take note that payment amount and payment terms have changed. Also don't forget to get your Judge and Volunteers registered to avoid additional charges.
September 2014:
CTOM Policy Guide for coaches
Coaches should take a few minutes to review the CTOM policy guide to prepare for this year. Please direct any questions to the Association Director.
CTOM's Sponsor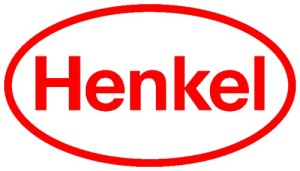 More Info