March 2014:
Competition Site and Schedule
Teams –  We know you are hard at work putting the final touches on your long term problems solutions. CTOM is hard at work putting the final touches on the site plans, tournament schedule and other logistics. We expects to publish a DRAFT schedule and site plan on or before March 15.
Volunteer Job Selection will begin soon
If you registered to volunteer on March 29th you will be making your job selections soon. Get ready to make your selections by reading about the volunteer jobs you can select from. Each volunteer will have the opportunity to sign up during their child's performance on a first come first serve basis.

Spontaneous Clarification: 
Coaches – If you have a team member OR a team doing more than one problem, please contact Beth to ensure your team has no schedule conflicts.
Teams/Coaches/Judges: IPads, IPhones or anything similar to these devices will not be permitted in the spontaneous rooms. The primary reason is these devices have cameras and can also record. To ensure a fair competition these devices must be left with the coach.  Teams are also not allowed to use a stop watch, or a wrist watch as a stop watch. They MAY wear a watch, and refer to it. Remind teams that only the official time counts. A penalty may be assigned to the long term score if the team violates these rules.
January 2014:
Semi-Final's decision
The decision is in.  There is no plan to have a Semi-Finals competition.  All teams will attend the 33rd Annual CTOM State Tournament.  We are looking forward to seeing everyone this year.
Coaching Tip #73 – Check or submit clarifications.
Coaches, have you or your team ever read a section of the long term problem that was not clear, confusing or conflicted with another area of the problem? Where should you turn for help? Problem clarifications on the CCI site are often missed by teams and can help clear up confusion. If you can't find your answer you can submit your questions until February 15.
CTOM Support for local Spontaneous Scrimmages
Coaches, If you are holding a local scrimmage and need spontaneous problems, contact Beth. Also SponZone is a great resource for Spontaneous Problems.
December 2013:
Interested in joining the Connecticut Odyssey of the Mind Board of Directors…
Information to be considered on the CTOM Board of Directors.
November 2013:
CTOM Policies every coach should be familiar with.
The Connecticut Odyssey of the Mind Board of Directors has recently updated the CTOM consolidated policy guide. It is recommended reading for all coaches.
Holy Un-locked Vault of Spontaneous Problems Omer!
As we continue to build our new website we found a large number of spontaneous problems that a past board member created. Check out the SponZone for these problem. Also we are interested in your favorite spontaneous problems to share with the rest of the Connecticut Odyssey of the Mind community.
Odyssey Angels – Giving back to the community!
Some may recall the 2012 long term problem Odyssey Angels. It has grown into a movement to help your local community! Win a trip to World final!
CTOM's Sponsor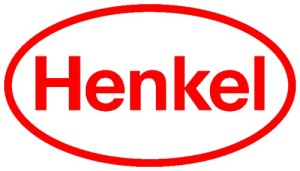 More Info