Alert – Spontaneous Changes
Odyssey of the Mind announced important changes that can impact process and scoring of some verbal problems at competition. Read about these changes on CTOM's Spontaneous Resources page. Be sure to train your team and practice, practice, practice. Questions: Email Dave.
Hot diggity – volunteer changes
Coaches, CTOM has new volunteer jobs this year which may make finding a volunteer easier. In addition to competition day, CTOM is also accepting volunteers for setup fun on Friday March 20 late afternoon – 4pm – 7pm. Registration for volunteers is currently open. In March, a communication will be sent to volunteers to select their job. It is first come first serve. Contact Yolanda if you have questions.
SponZone face-lift!
CTOM's Spontaneous site – SponZone – has new content and problems such as; basics, tips, problems and resources. Also, interested in finding or running a spontaneous Scrimmage? It's there!
Oh boy – Judges and Volunteers are required
This year your team registration is not complete until a judge and volunteer are registered. Deadline – January 15 30 for judge and volunteer registration. Contact Brian if you have questions. Click to check if your Judge and Volunteer are registered.
YIKES! I missed coach training
Review the training presentation, study the program guide, check the clarifications, use the resources found on this web site and continue to review the long problem with the team. If needed contact your problem captain.
December 2014:
Not just news … BIG NEWS!!
This year the state competition in March will be held at Southern Connecticut State University (SCSU) in New Haven. Coach Training in January and Judge Training in February will also be at SCSU.
November 2014:
Register for state competition now!!
Team registration closes on January 5th.  Register your team,  judge and volunteer early to avoid additional fees. Review payment terms and payment instructions here. Do you have questions?
September 2014:
CTOM Policy Guide for coaches
Coaches should take a few minutes to review the CTOM policy guide to prepare for this year. Please direct any questions to the Association Director.
CTOM's Sponsor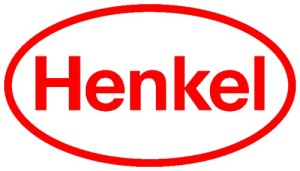 More Info